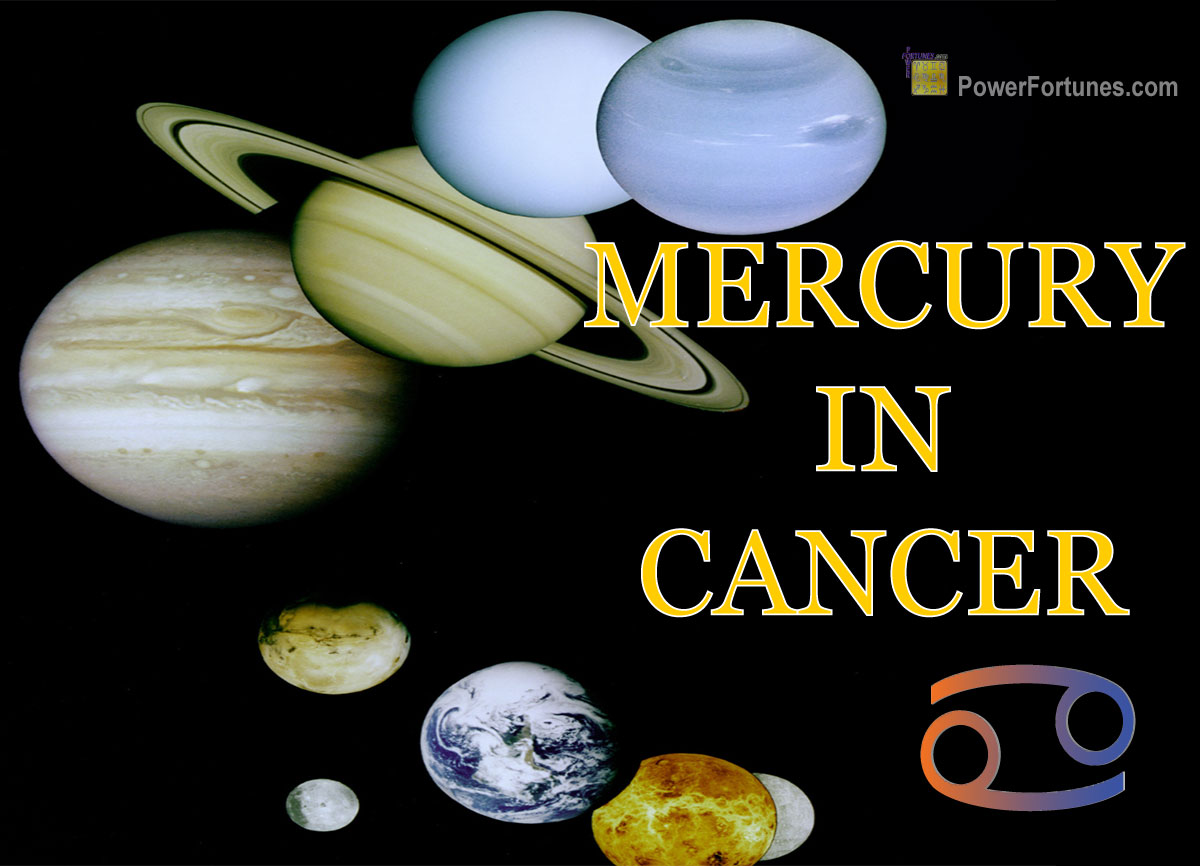 In Vedic astrology, Mercury is considered debilitated in Cancer. This means that its influence is diminished or weakened in this sign. On the other hand, in Western astrology, there is no specific exaltation or debilitation of Mercury in Cancer that is, it is neutral. However, Cancer is a water sign associated with emotions and sensitivity, which can impact the expression of Mercury's qualities.
How Mercury in Cancer Affects One's Nature & Temperament
When Mercury is placed in Cancer, it can influence a person's nature in various ways. They may possess heightened emotional intelligence and empathy, being deeply in tune with their own emotions and those of others. This placement can also enhance their powers of intuition and imaginative abilities. Such people will however, display a distinct propensity towards moodiness, fickleness and fluctuating emotions.
How Mercury in Cancer Affects One's Career
People with a Cancer placed Mercury are emotionally sensitive and this will allow them to take up roles that require understanding and empathy. They are well suited to fields that involve the nurturing and caring of others, such as counseling, psychology, social work or healthcare. Such people are imaginative and creative and have strong artistic instincts, hence vocations that require artistic creativity and expression, are also suitable for them.