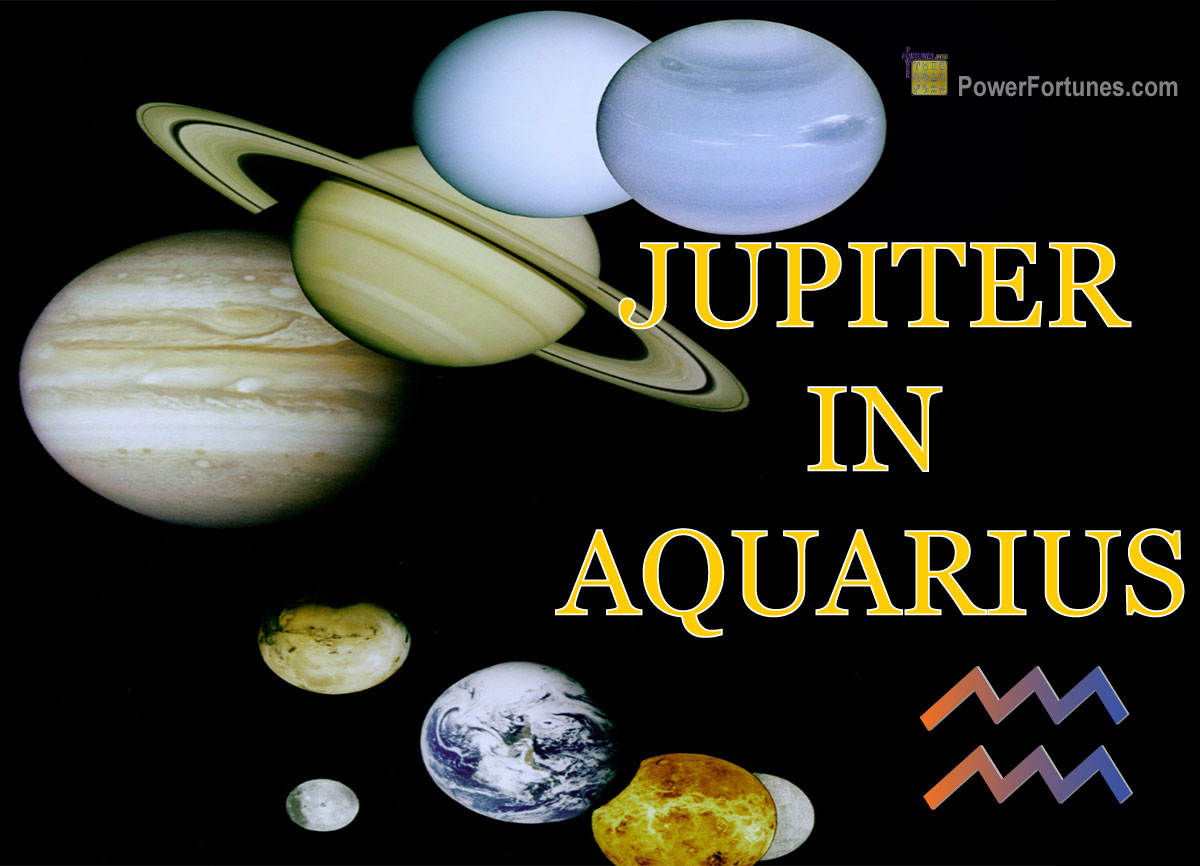 Jupiter in Aquarius holds a complex dynamic in both Vedic and Western astrology. In Vedic astrology, Jupiter is considered neutral towards Aquarius, suggesting it can express itself without significant hindrance or enhancement. Western astrology views Jupiter as traditionally ruling Pisces and Sagittarius, finding its influence slightly diminished in Aquarius, as Jupiter's expansive and progressive characteristics clash with this zodiac's restrictive and rigid nature.
How Jupiter in Aquarius Affects One's Nature & Temperament
In a natal chart, an Aquarius Jupiter will generally exhibit its typical qualities, such as wisdom, knowledge and benevolence, in a balanced manner without the added intensity of being exalted or the challenges of being debilitated. This promotes a humanitarian spirit, fostering innovative and forward looking ideas. Vedic astrology sees this combination as favourable for expanding one's social influence and promoting an idealistic personality. Western astrology highlights the potential for philosophical exploration and open mindedness. Overall, individuals may possess a deep sense of social justice, curiosity and intellectual independence.
How Jupiter in Aquarius Affects One's Career
Vedic astrology sees Jupiter in Aquarius as contributing to careers in technology, innovation or community oriented fields, where the individual can inspire change. As favours innovative and unconventional thinking, individuals with this placement often excel in fields relating to technology, science and humanitarian efforts. They are drawn to progressive ideas and are skilled at finding inventive solutions to complex problems. In Western astrology, this placement encourages exploration of new ideas and unconventional paths, potentially leading to success in fields related to science, social activism or group dynamics. This also grants enhanced networking abilities and such people are able to connect with diverse groups and build valuable professional relationships. There are some challenges though, as being overly idealistic or having difficulty in conforming to traditional systemic structures may result in a tendency for such people to rebel against authority figures.